When setting up a new group or organization, you should consider exactly what information about your contacts you'd like to track. Tags are one of a couple a helpful ways to collect information from people you contact on Hustle. The following steps will show you how to create new tags.

Creating New Tags
1) In the right side menu, click Settings, then select Tags.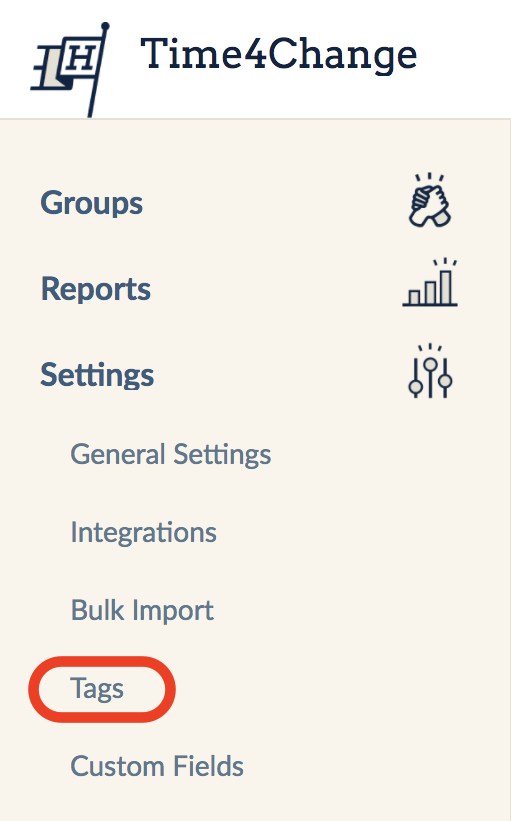 2) In the Tags section of this panel, type a new tag in the empty text field, and click the Save button. You can then adjust the visibility for the tags to lead profile, opt-out reason, or admin eyes only.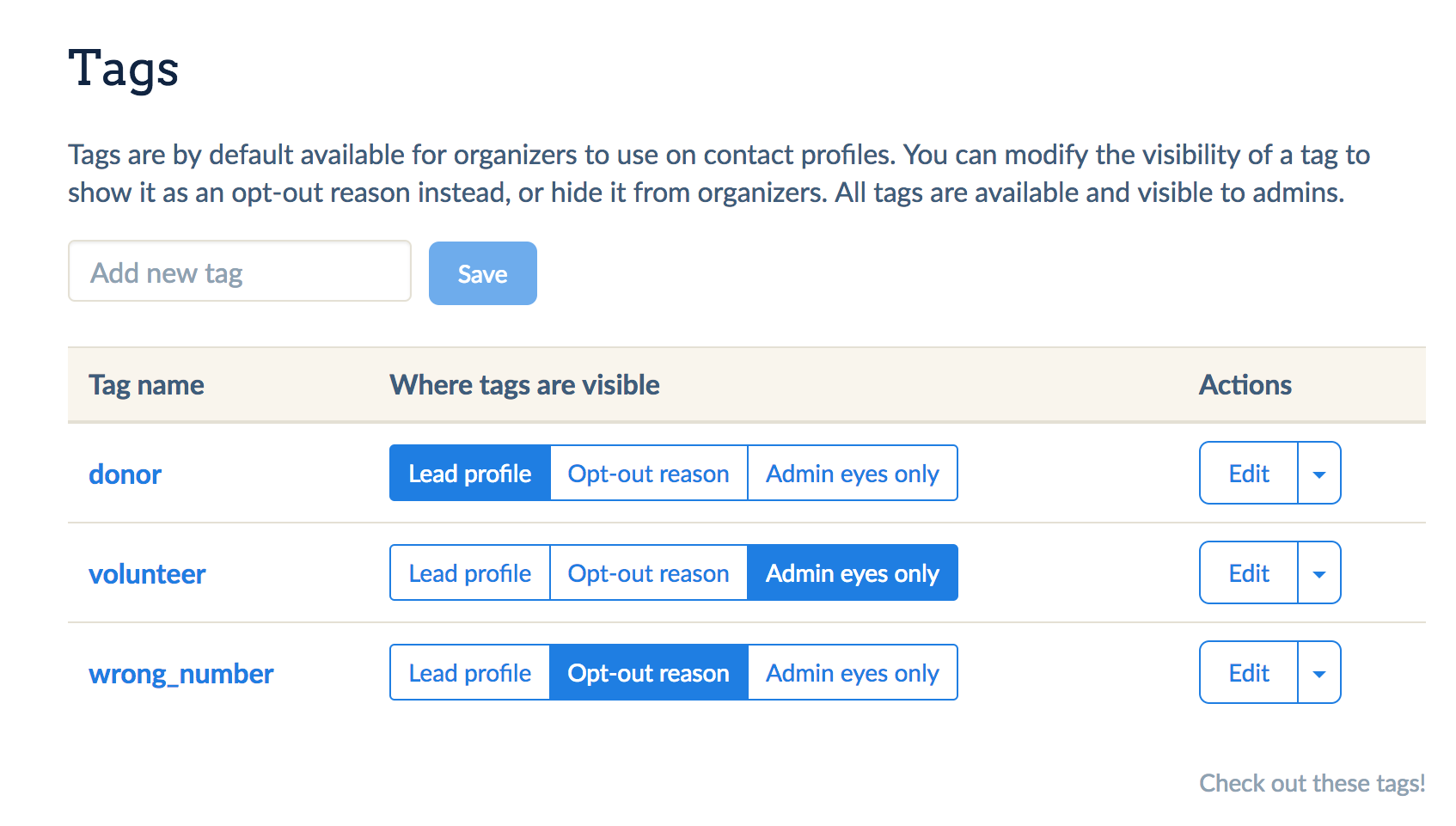 You're all set!
Note 📝: If you want more information on Tag Visibility, please visit this article here. If you wish to delete a tag, please Contact Support. 
For more on using tags effectively, please visit this article.