This article provides instructions on how to get agents verified and ready to Hustle if an agent didn't receive an invite email or their invite security code expired. Agents who do not yet have Hustle accounts will immediately receive an email invite with a link to sign up. 🎉 Existing agents can go to web.hustle.com/login or the mobile app and log in with their credentials.
For more information on on how to create your account, see How do I create a Hustle Account?
Skip to:
Agent status
From the agent page in the admin panel, you can confirm if an agent is ready to send messages.
Invited: The agent needs to verify their email then use the invite token Hustle sent to them to verify their phone number.
Ready to Hustle: The agent has verified their email and phone number and are ready to Hustle. If the agent has logged into the app, you can see what Hustle mobile app they're using in the Mobile App version column.

Resending the Security Code
If an agent has trouble getting an invite email, admins can resend the security code to them by clicking on the agent options (…) drop down menu and selecting Resend security code.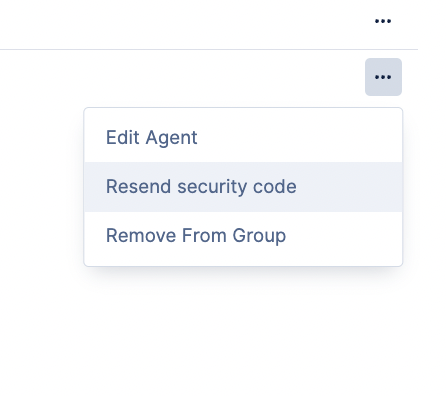 Pro Tip: Make sure agents check their spam folder! The invite email will be titled "You've been invited to be a Hustle agent!"
If you run into any issues with resending a security code or the agent isn't receiving the invite email, please reach out to support@hustle.com! ✨