Ever wonder how your Hustle Agents are doing? Well wonder no longer and check out the Goal Performance Dashboard in the Admin panel! The Goal Performance Dashboard in the Hustle Admin panel will provide you with more insight into the progress and performance of goals.
For information on how to review conversations between agents and contacts, see How do I use Hustle goals?
Overall Goal Performance
The Goals tab displays all goals within a group and high-level stats so you can understand progress toward completion for each goal and other details like how many people have RSVP'd, as well as the number of reminders sent.

Agent Performance in Goal Dashboard
In addition to the overview stats, clicking on a goal now provides you with agent level details for invitations, reminders and performance information for each agent.
As an Admin, you can view the agent level detail on invites sent, the number of RSVP's accepted/declined as well as the number of Unread messages and skipped messages.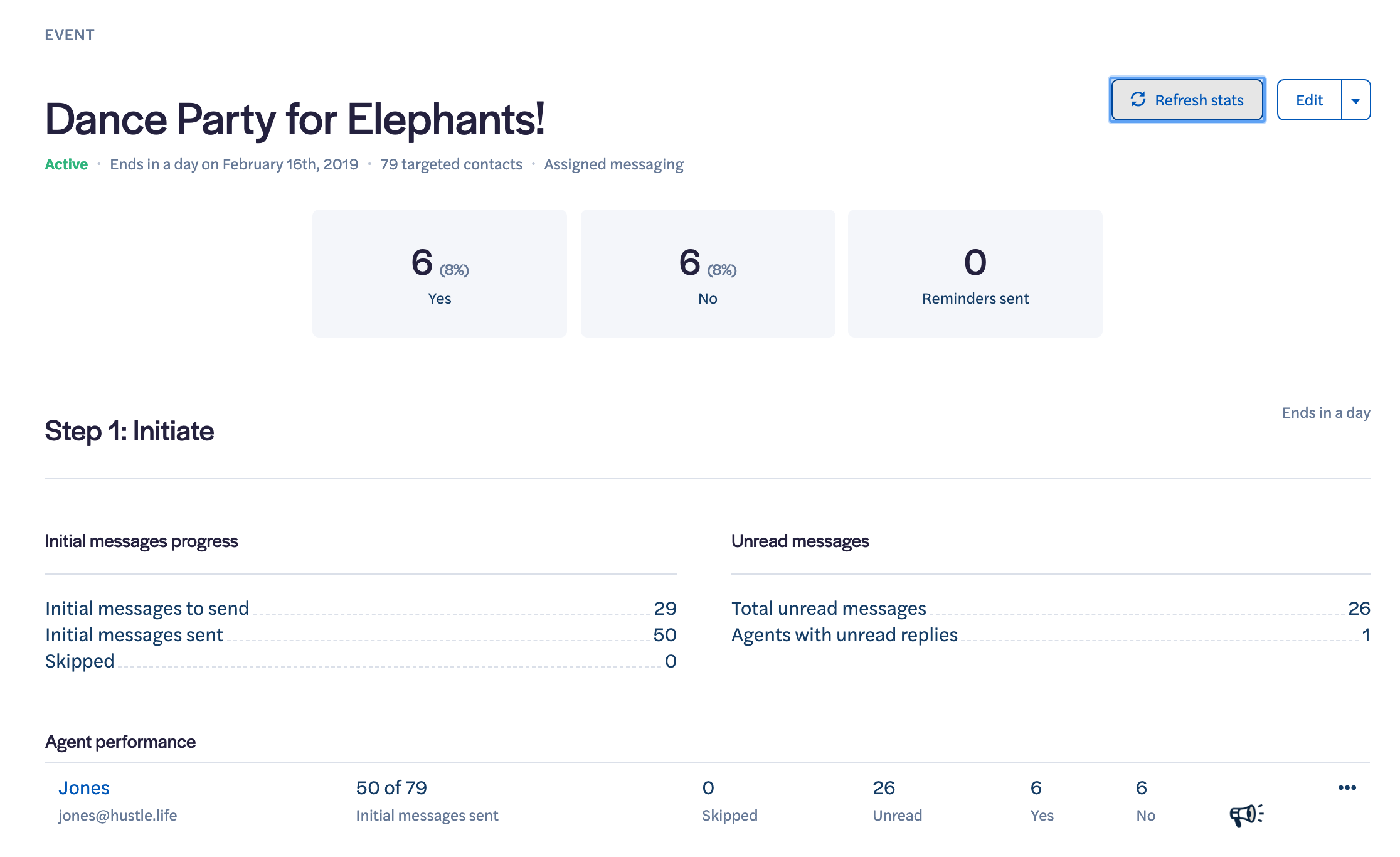 Agent Actions
On the goal detail panel, on each agent row, you can click the Actions button on the right to access additional agent options.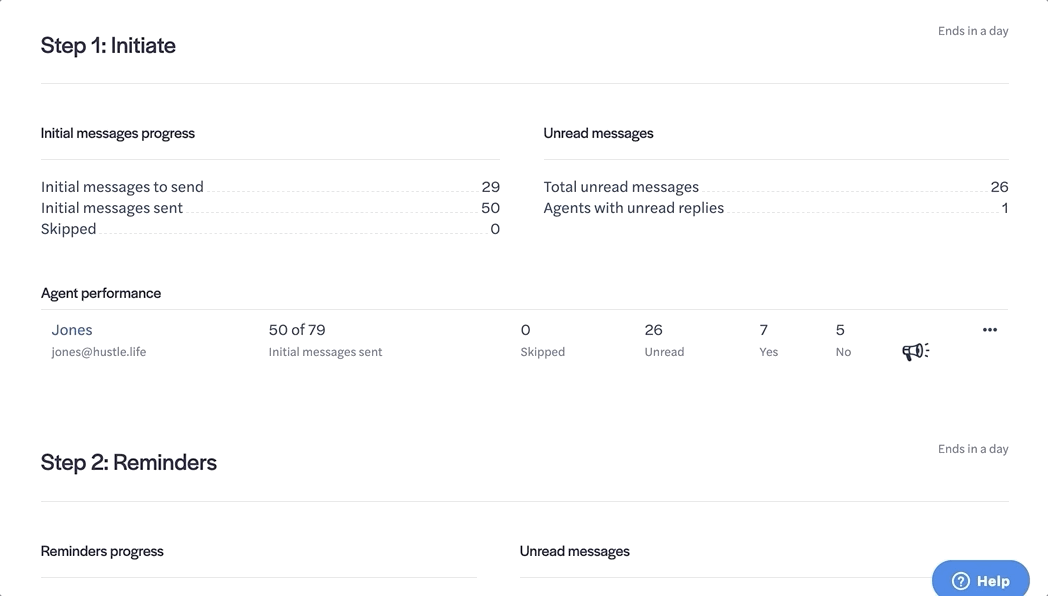 Within this area you can take the following actions:
Resend the invite code via text
Show invite code
Remove agent from Group
Additionally, you can click on the 📣 megaphone to "nudge" an agent to let them know they have contacts to message. When an agent has completed messaging their contacts, the bullhorn changes from a 📣 megaphone to a ✊ fist so that you can fist bump/give props to the Agent.