Only Hustle Support can update Admin and Agent phone numbers.
An Admin can initiate a ticket with the team by emailing our team to make these changes on your behalf.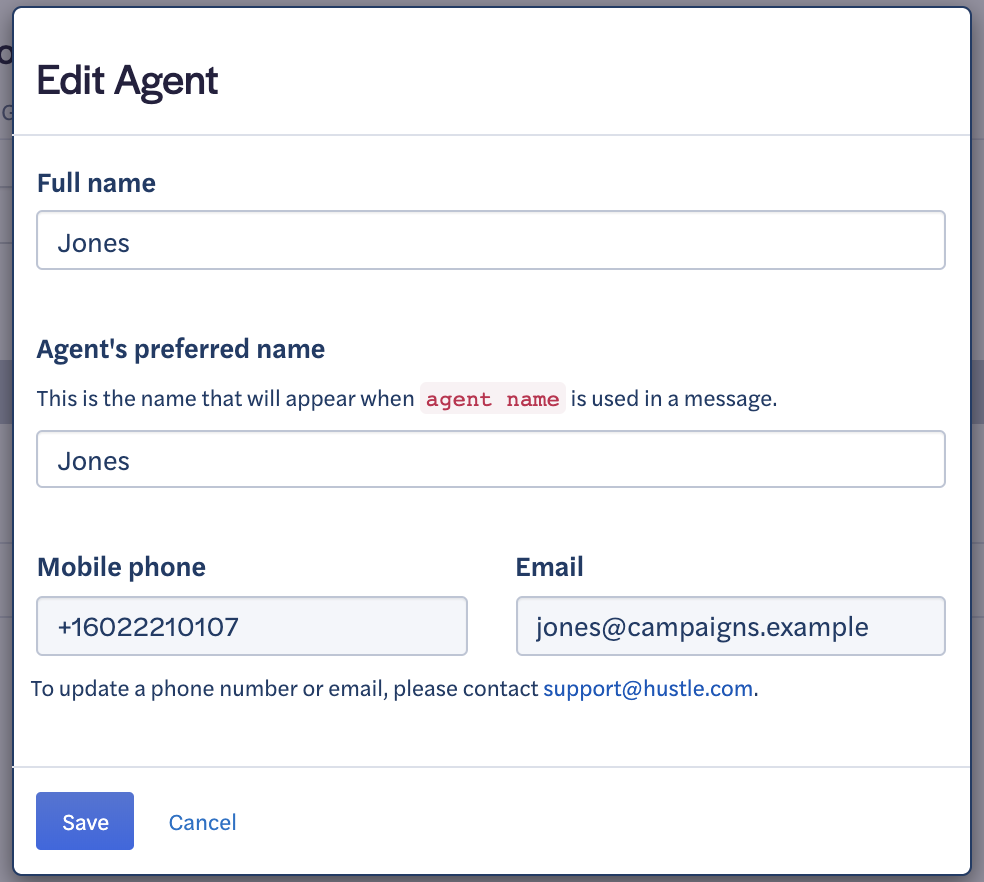 If you are the sole Admin of your organization, or your Agent is still not receiving their resend code, email support@hustle.com with the following information in order to request a phone number change:
First and last name

Email address associated with the account

Previously listed phone number

New phone number
Please be aware that phone number changes retain agents' previous conversations.