Note fields can be really important for an agent to have access to while getting their Hustle on: to remember details, to pass along other information to a teammate if the contact is reassigned, and to communicate lead-specific information to group and org Admins.
This is where the profile fields Notes and Follow Up come into play!
These fields are editable in-app, in real-time, and visible at all times to the agent in the workflow.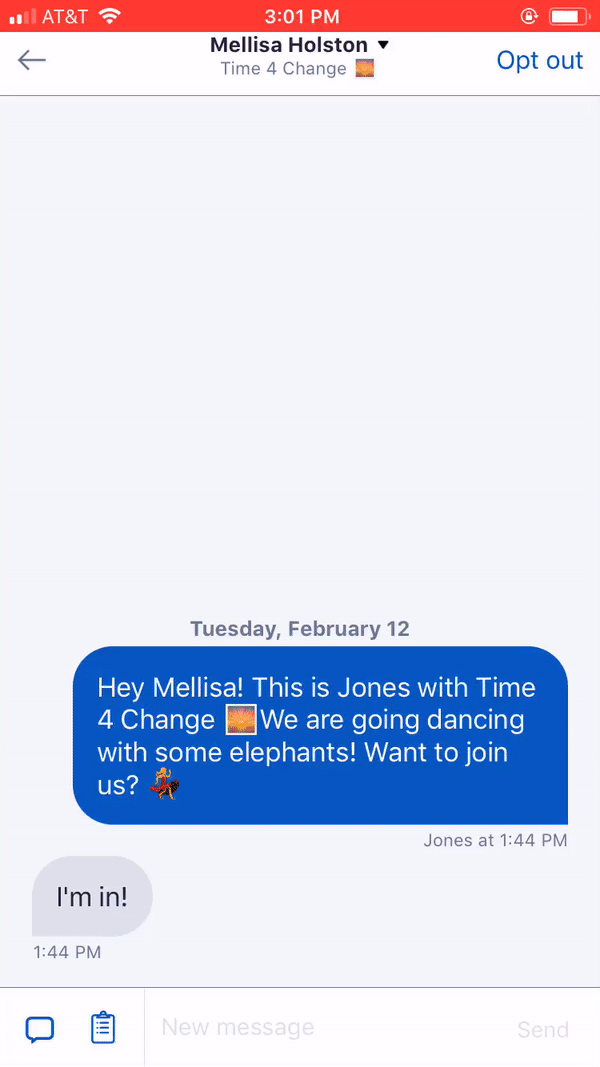 NOTE: Custom fields are now visible in the app, and can't be edited, for information an Admin does not want to allow an agent to alter.
Notes and Follow Ups can also be uploaded and downloaded by Admins -- so an Admin can collect notes from a Hustle, or pass them on to the next group to work with a lead that has notes attached to them.
NOTE: Notes and Follow Up are not searchable fields for contact search, but can be searchable fields following a CSV export.
With the inclusion of these dedicated fields, the hand-off of a lead between agents should be smoother, and lead to better quality conversations that can adapt to more situations with less down-time for the conversation.
For more information on how to text using Hustle, see: