Currently it is not possible to delete goals in Hustle due to the organizational structure used for auditing. All created goals remain visible to Group and Org Admins in order to allow them visibility with historic setups, targeting, and agent conversations.
All goals remain editable, though, and can be reactivated in order to make duplicates or access previously used and rewritten scripts.
Go to the Goals section and select your goal.

Hit 'Edit' on the right-hand side.

Click within the 'event start time' date box and allow the calendar to pop down. From here, select a new date.

Click 'Save' at the bottom of the goal and you're good to go!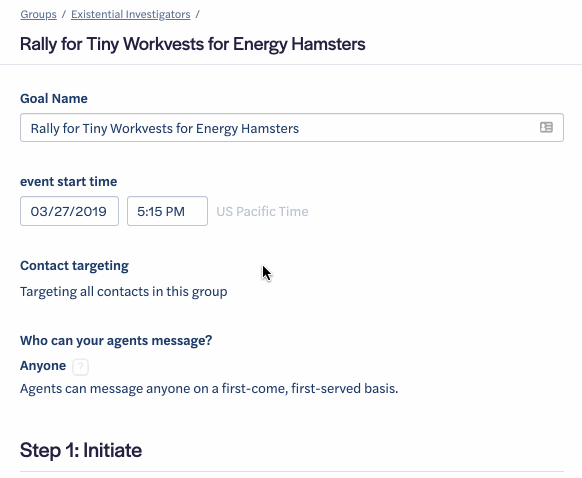 Erroneous goal creation can happen, don't sweat it. Here are some options to address that situation within your account:
You can backdate a goal. We recommend that you select a date far enough in the past that the goal moves down the goals page and away from your active goal area.

You can also rename the goal to indicate that it was not intended to be acted upon.