Got a link you want to send out to your contacts via Hustle? Go ahead and send 'em!
The Share a Link goal type is perfect for sending out a survey, featuring a more detailed website for your contacts to access, or fundraising! Got a website you want your contacts to check out? Use this goal type!
NOTE: We all know it looks cool but please do not share your link in the first message. The phone carriers have a high likelihood of filtering your message due to spam, which means your contacts won't get the message! We strongly suggest putting the link in the 'yes' response script.
Setting up a Share a Link goal type 
Head over to the goals tab in the admin panel and click on 'Goal type.' From the dropdown menu, select Share a Link goal type.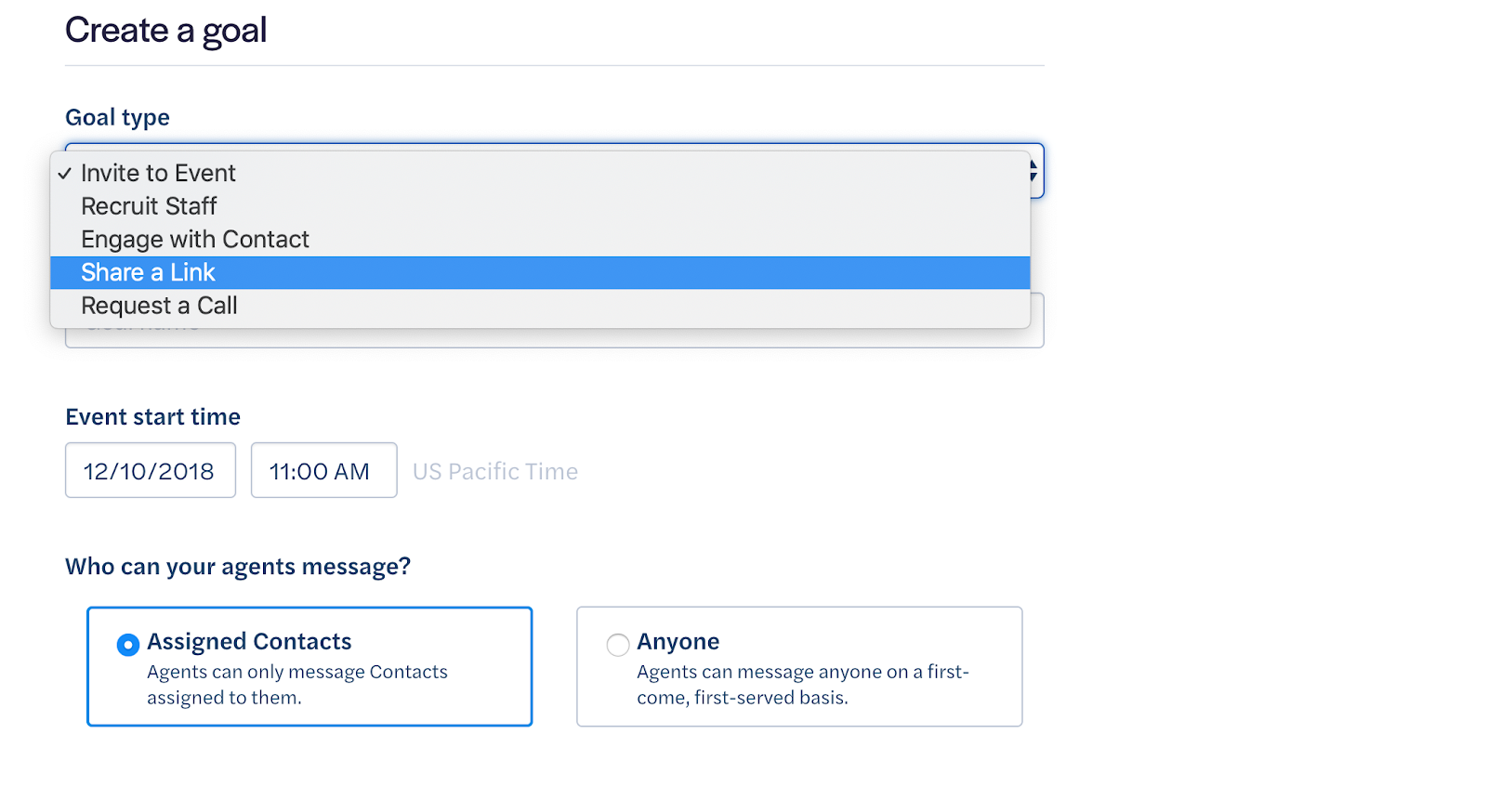 Add a name for your goal, determine the time when goal should end (think of this like an expiration date for your goal!) and who your agents can message.
Go ahead and add your link in the 'Share a Link' message box. If you want a specific link to go to a specific contact, you can add the link as a Custom Field.

NOTE: 'Get Link from a custom field' option does not populate if a Custom Field has not been created first.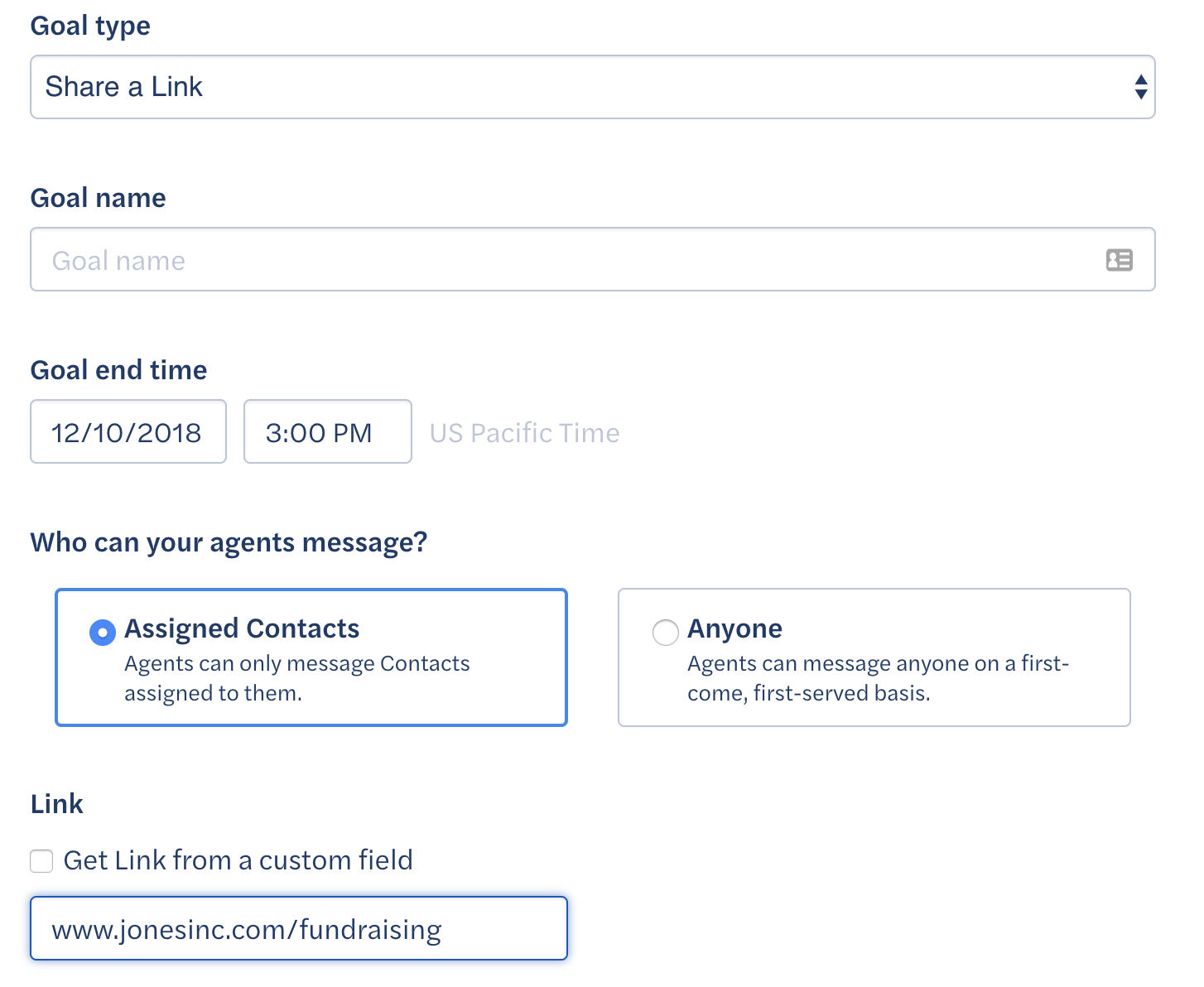 Setup your targeting for your goal: create your initial script, response script, and any additional response scripts that may be helpful for your agents to have access to.
Press 'Create Goal.'
High five your friend, you did it!