Did you just crush your last goal? Looking to duplicate the efforts? Need more agents to be sending out text with the same messages and same assignment strategy?
Duplicating goals is a great way for you to be able to preserve the information from your last goal, change the date and start a new workflow without having to create the goal from scratch.
Duplicating Goals
Navigate to your 'Goals' tab in the Admin Panel and find which goal you would like to duplicate

Click the dropdown arrow next to the 'Edit' button and press 'Duplicate goal'

In the 'Copy Goal' window, change the name of the goal if necessary

Determine the 'Destination Group' for the goal you would like to duplicate

Choose a new goal start time (think of this as an expiration date for your new goal)

Click the 'Notify agents when workflows are available?' checkbox to let your agents know that you've created a new workflow

Then press 'Duplicate' and Hustle Hard!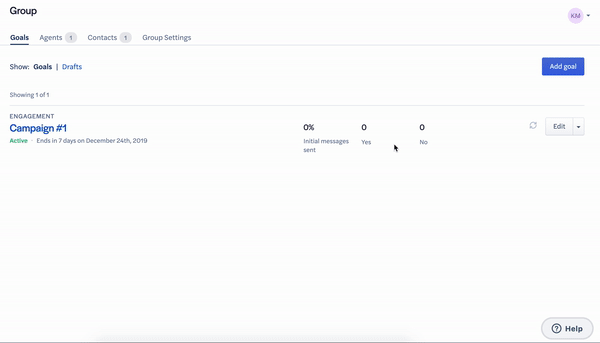 • Goals that were created as a duplicate can't be duplicated. • Duplicating goals will not allow you to change the assignment strategy (Assigned or First Come, First Serve). If you need to change the assignment strategy for a goal, you will need to create a new goal and not duplicate the goal.