Interested in signing up for Hustle? 
Contact sales@hustle.com with the following information to get started! 🎉
Organization Info:

Organization name:
Organization state/province:
Office Type:

Country
When do you need Hustle until?: mm/dd/yyyy
Requested Hustle Org Name
Contact:

Contact First Name
Contact Last Name
Contact Role
Contact Email
Contact Phone
If you've used Hustle before, contact your CSM. If you don't know who your CSM is, contact support@hustle.com ✨
For Campaigns!
If you're a campaigns team looking to sign up for Hustle you can get started by filling out the form here: https://hustle.com/political-campaign/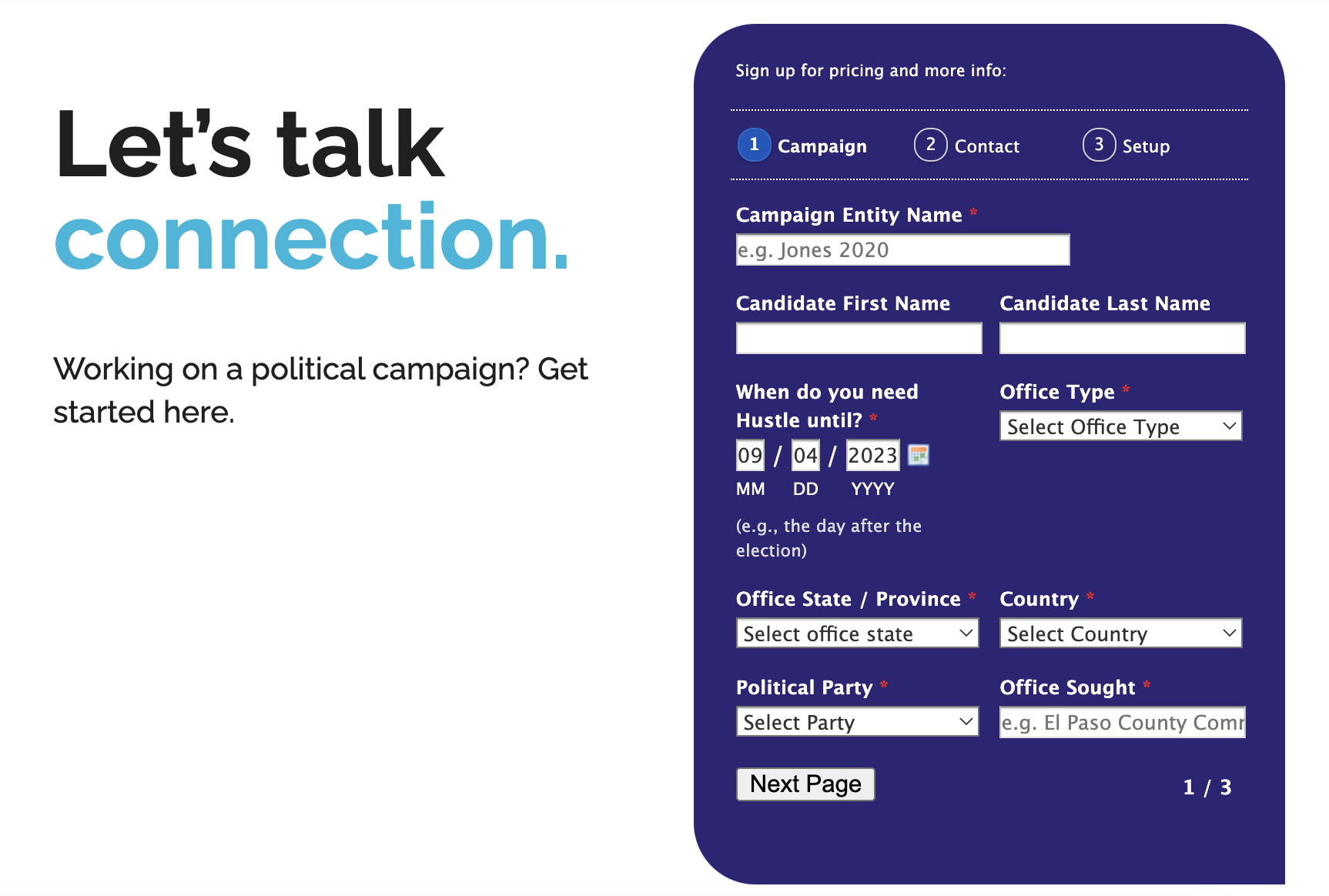 Once you've filled out the form, if you have questions about getting started with Political Campaigns please contact political-sales@hustle.com.
For more information regarding general pricing or signing up any organization for Hustle, please contact sales@hustle.com.