Adding new agents to a group
Agents can be added to a group in 3 ways: as a single agent, through CSV upload or importing them from another group. To start, navigate to your group's Agents tab.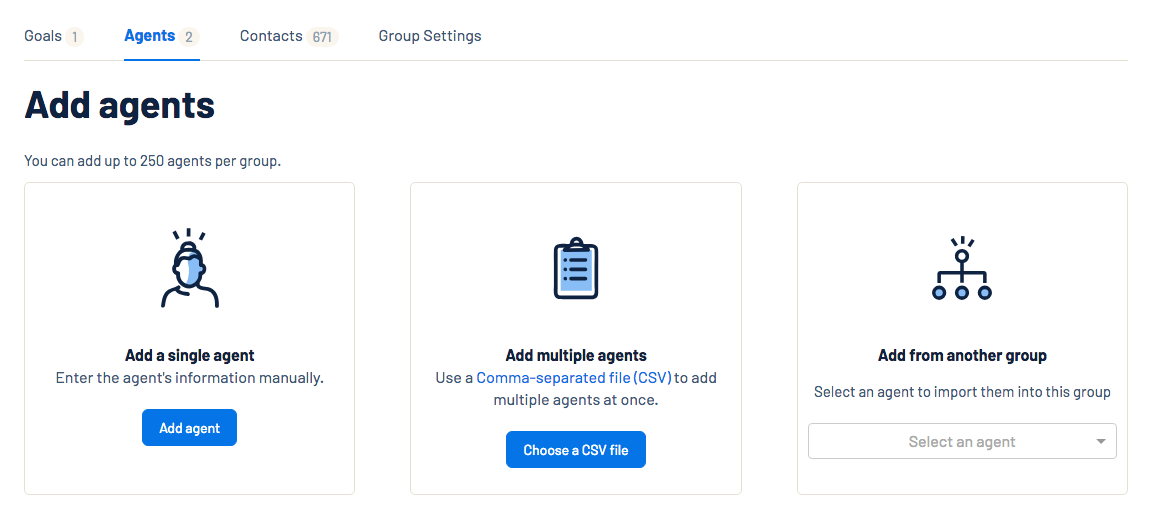 METHOD 1: Single Agent Add
Admins can add each agent individually by filling in their email address, name and phone number. When adding a new agent, admins can also specify whether or not that agent should receive an invite token to set up their account. If this option is selection, a invite token and link to the account creation page will be texted to the recipient within 5 minutes.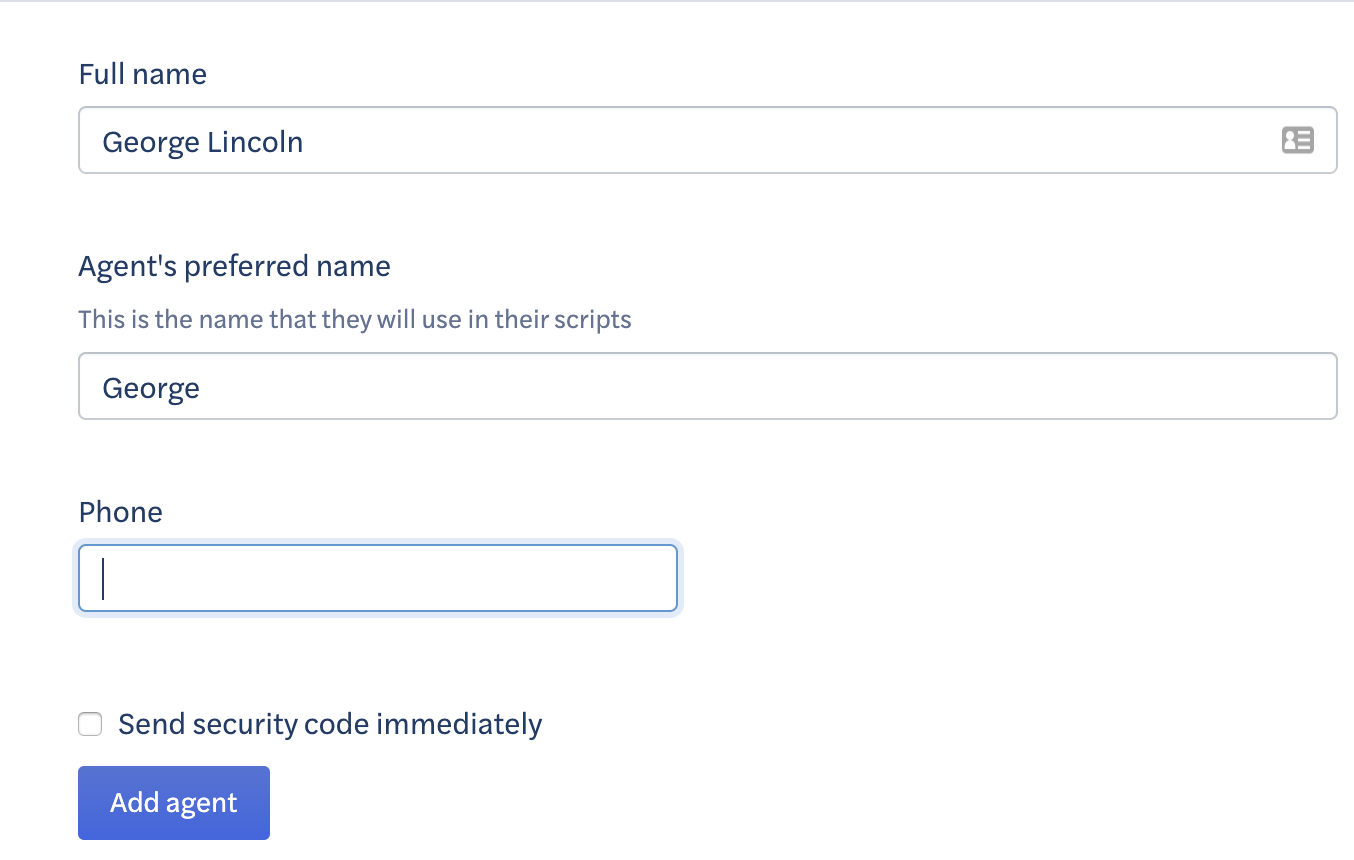 METHOD 2: Bulk Agent Add, unassigned, CSV upload
Admins can import a CSV file with agent information to create agents in the group in bulk. Admins can download an ideal header for their CSV file by clicking on the "Comma-separated file (CSV) link in the description.


NOTE: After the upload, Admins will need to click on (...) next to each agents name > Resend security code to send invite tokens to agents without an account.

METHOD 3: Add Existing Agents from another group or org in your account
Admins can import existing agents from another group or org in your account by selecting (click on) the agent name in the drop down list. The agent will be added to the group as soon as they have been selected. You can also search by Name, or Phone Number.

For instructions on how agents, as well as admin, can create accounts, see How do I create a Hustle Account?
NOTE: Note: Agents may also be referred to as texters, volunteers, organizers or another preferred customized term specified in your organization-level preferences.