Wondering how to make a payment to Hustle? Did you just receive an email from Hustle stating that you have an invoice to pay? This article will outline the step-by-step process to pay your invoice via Bill.com, Hustle's external billing platform.
When you receive an email from invoice@hq.billl.com, be sure not to disregard and follow the steps below to pay your bill:
Click on 'Pay Invoice Electronically'

If you have not created an account on Bill.com previously, you will need to create a password and check the box to agree to the General Terms of Service.

After landing on the Payment Portal for your account, choose 'Pay Outstanding Bills'.

Choose to pay via a bank account or a credit card, choose the date of payment, and determine the amount you will pay.
NOTE: This webpage will also show you the invoice sent to you by Hustle and gives you an option to download the invoice in the top right hand corner.

Press 'Pay' and enter your credit card or bank account information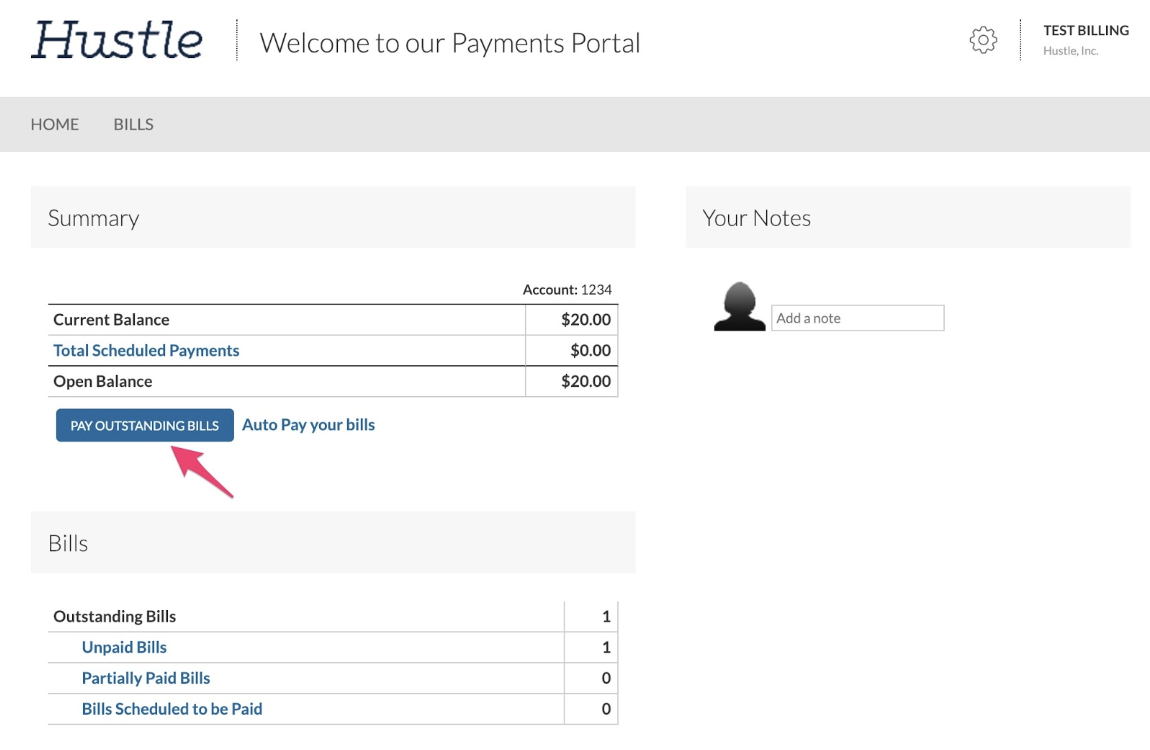 NOTE: As a client you also have an ability to setup an auto-pay schedule to ensure that your payments come in on time and your Hustle account never enters suspension. In order to set up auto-pay for your bills, you will need to add a bank account and determine the maximum pay amount.

Don't want to pay online, don't worry!
To pay by mail, please mail to:
Hustle Inc.
Dept. LA 24862
PASADENA, CA 91185-4862
To pay by electronic wire, please remit to:
ABA/Routing # 121140399
Account # 3301230456
If you have any questions regarding the specifics of an invoice, please email billing@hustle.com!