You can see our latest performance and uptime metrics at status.hustle.com.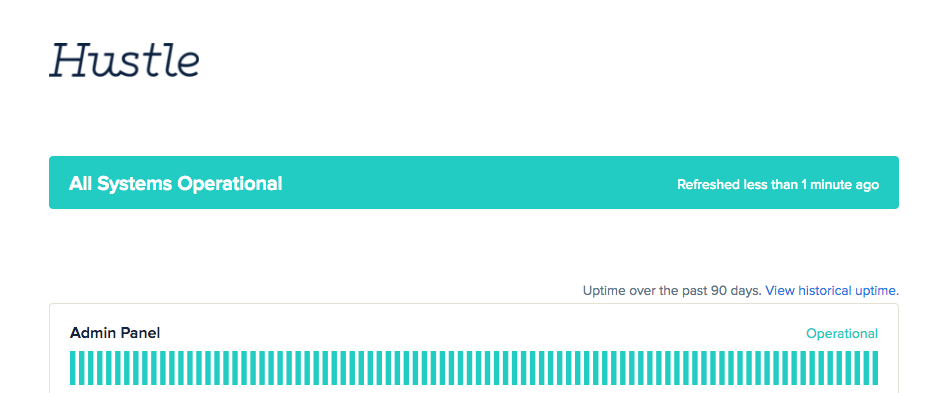 If any issues are affecting Hustle's speed or performance, you can check here. Other factors that lead to slow sending or page loading that may make a user question if a site is down include wifi/internet speed and connectivity. If the status page looks normal, this may be the next thing you'll want to check. 
If you are still having issues, please email support@hustle.com!