Tags are a great way for you to collect real-time information about the contacts that you are reaching out to in Hustle.
Having the ability to edit those Tags is just as important! Have you added a Tag in error? Need to change the name of a Tag in your organization that you have previously created? This article is going to run you through everything you need to know to edit Tags in Hustle.
Editing Tags in the Organization Level Admin Panel
Navigate to 'Tags' in the Admin Panel located on the left side bar

You can add new Tags for your Organization at the top of the screen

To edit a Tag that you have already created, click the 'Edit' button on the right side of the screen

To delete a Tag, click the drop down menu next to 'Edit' and select 'Delete Tag'
NOTE: You may need to refresh your browser for additional tags and edits to reflect.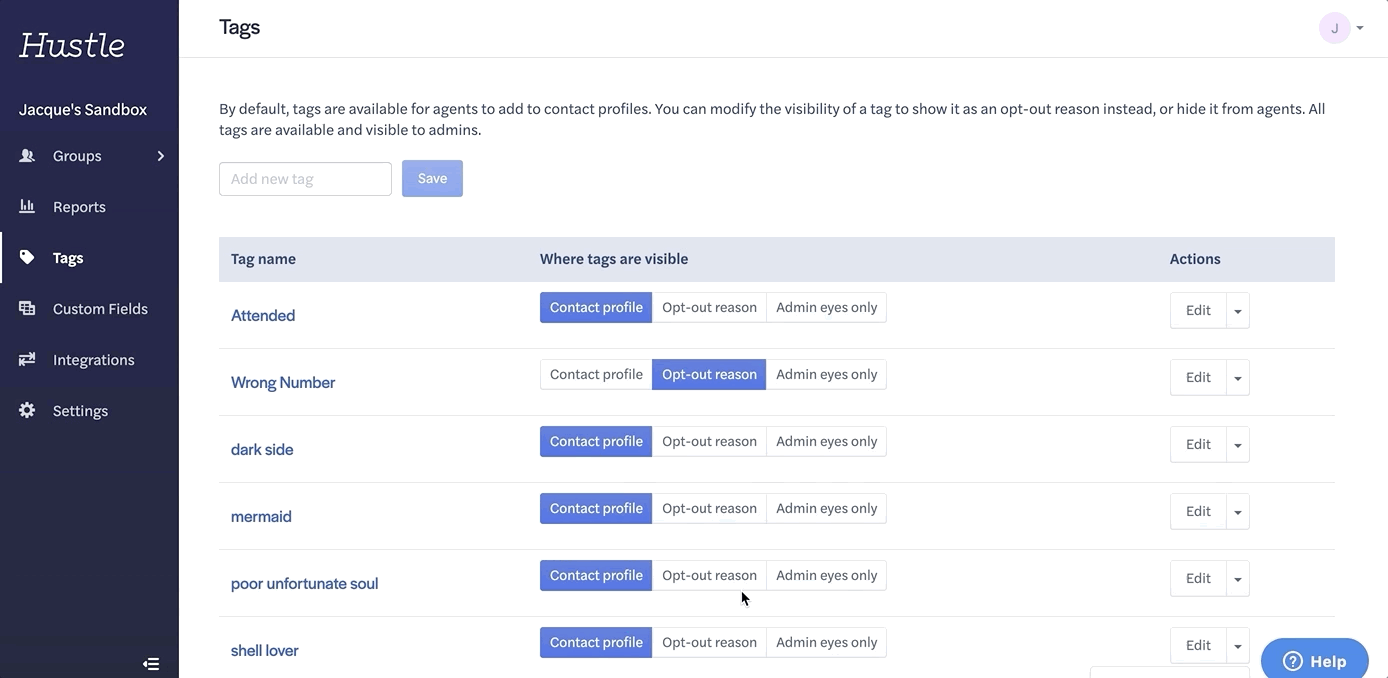 NOTE: Deleting a Tag will remove the tag from every Contact who have that tag in your Organization!