In Hustle, the first message sent to contacts in a group are called the initial scripts.
Hustle will automatically include p.s. you can reply stop to opt out at the end of initial scripts.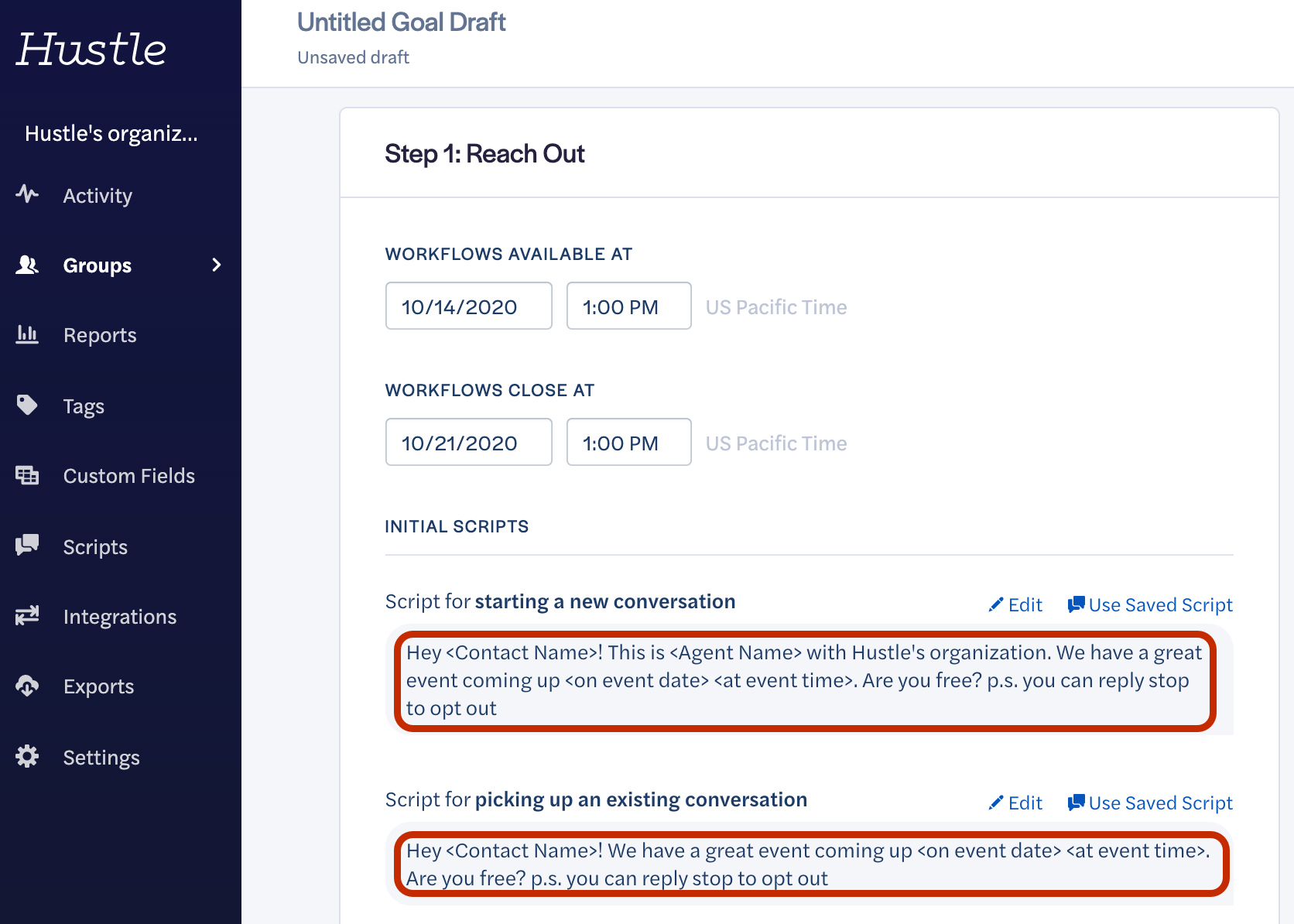 The script editor will let you know if stop language is not included in your scripts.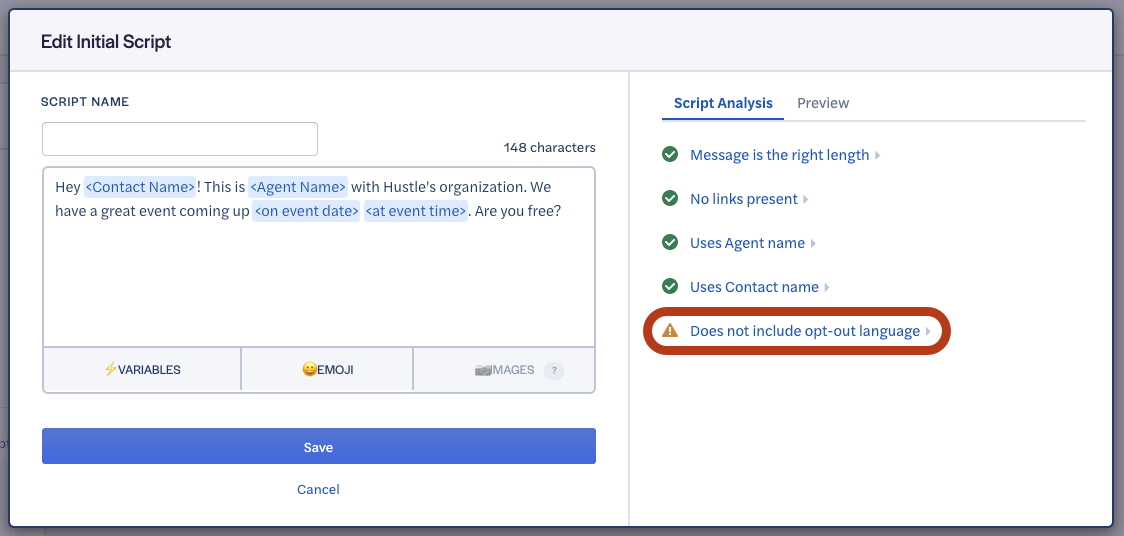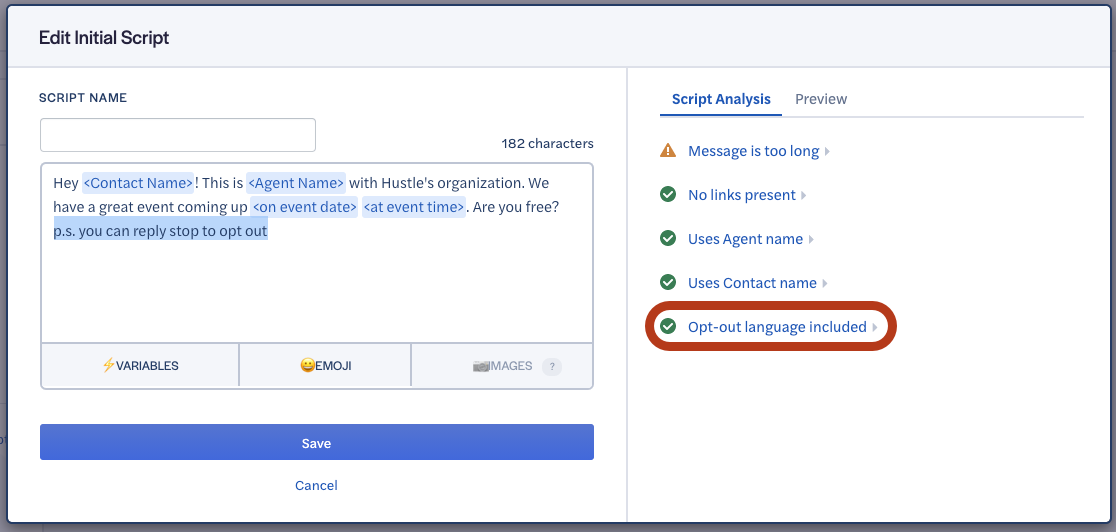 If you try to save a script that doesn't follow the best practices from the Script editor, including saving an initial script without stop language, a Script Warning will pop up letting you know how to improve your message: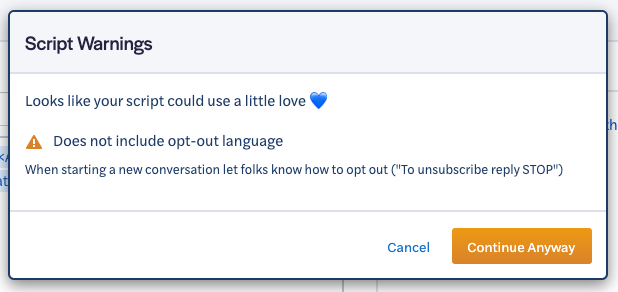 You can always change up the opt out language to keep your scripts personal and considerate! Some examples include:
Feel free to reply stop if you want to opt out of messages!
(prefer not to get texts? reply stop 🙌)
(to opt out you can reply stop 👍)
reply stop to opt out
reply stop to be removed