Keyboard shortcuts allow agents to efficiently navigate the web application and help them interact with contacts more easily.
For information on how to use the Hustle web app, see How do I text using the Hustle web app?
View all available keyboard shortcuts
To display a list of all keyboard shortcuts while in the web app enter Control+Shift+H on your keyboard.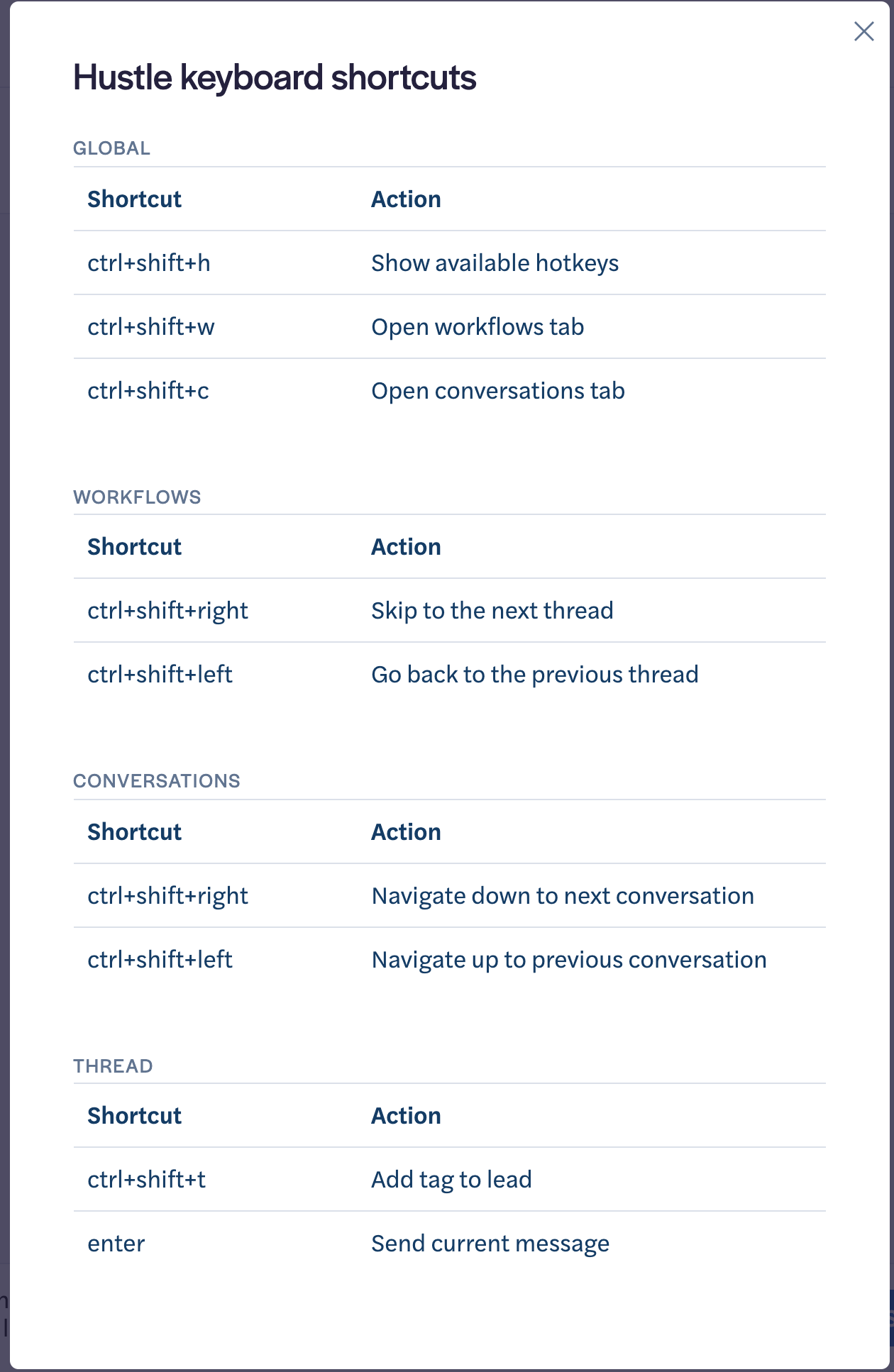 List of supported keyboard shortcuts
Shortcut

Description

Global

Control+Shift+H

Show available shortcuts

Control+Shift+W

Open workflows tab

Control+Shift+C

Open conversations tab

Workflow

Control+Shift+Right Arrow

Skip to the next thread on workflow tab

Control+Shift+Left Arrow

Go back to the previous thread on workflow tab

Conversation

Control+Shift+Right Arrow

Navigate down to next conversation

Control+Shift+Left Arrow

Navigate up to previous conversation

Thread

Enter
Send

current message