Need to make a change to more than one of your Contacts at a time? Looking to opt Contacts out based on a Tag? Want to filter out your non-textable numbers from your Hustle Contact list? Our Multi-Select Contact Edit function allows you to make changes for multiple Contacts at one time with ease!
Contact Search
You can search your list of contacts based on Name, Phone Number or Custom Field Values to track down Contacts in your list. The system supports partial searching as well as searching for multiple values by using a comma.
NOTE: The comma will act as an "or" parameter, not as an "and" parameter.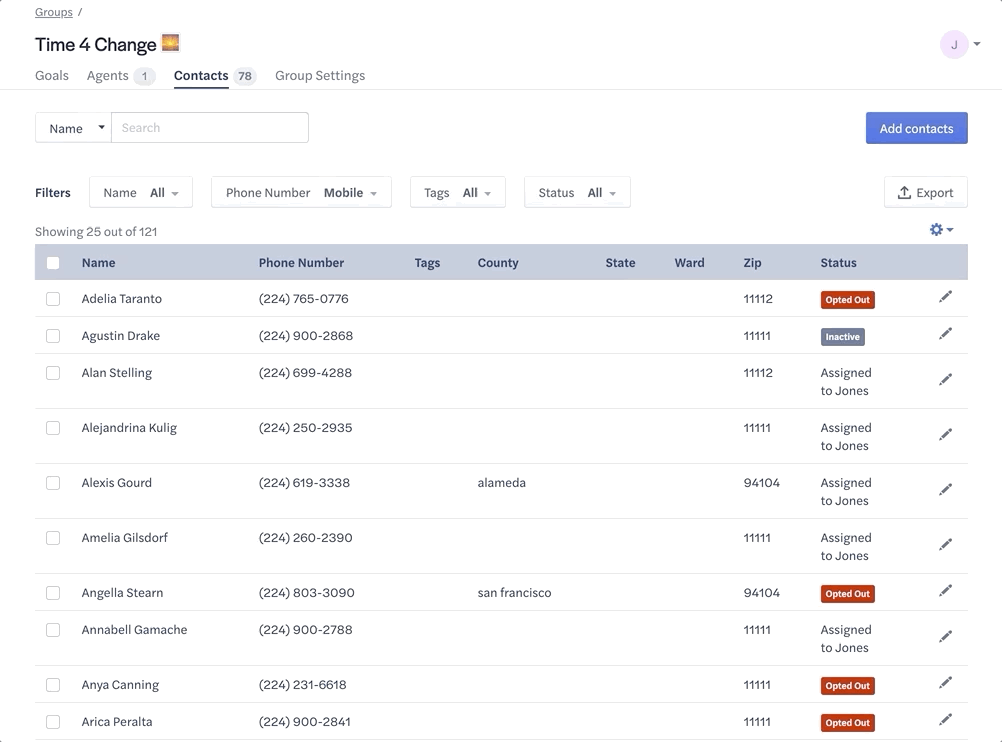 You can filter your list of contacts based the following attributes in Hustle's Admin panel:
Name

Phone Number

Tags

Status
Our filters allow you to filter on multiple data points in your Contact list.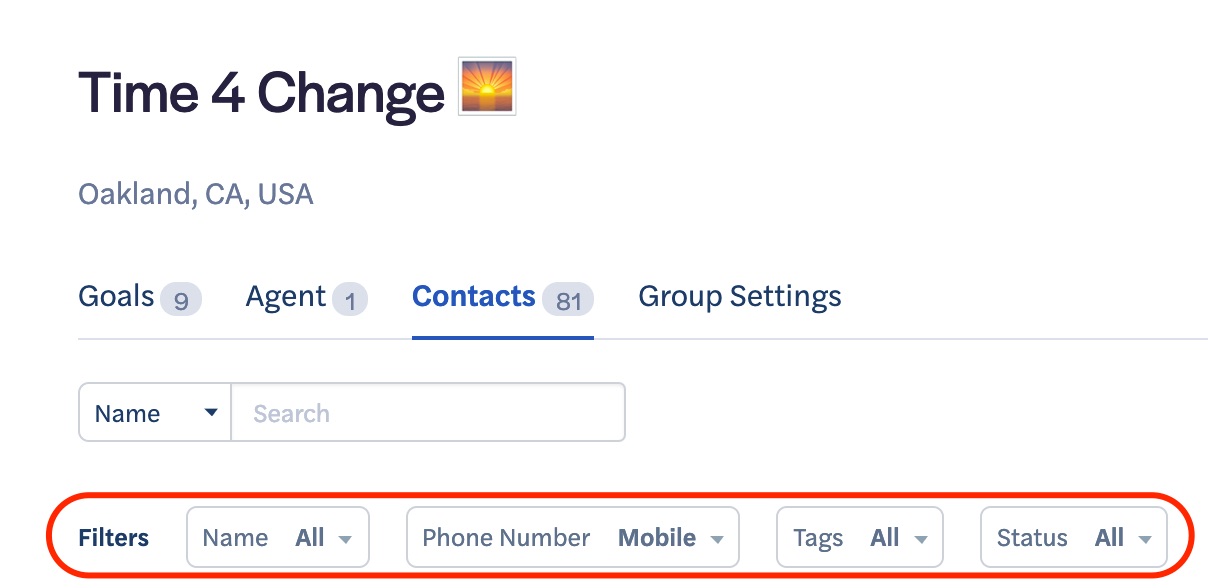 Determining Mobile Versus Non-Mobile Numbers
You have the ability to check which numbers are mobile phone numbers versus a non-mobile number. Simply click the 'Phone Number' drop down at the top of the filter heading and choose 'Non-Mobile'. This will allow you to see which of your numbers are mobile or landlines/VoIP numbers.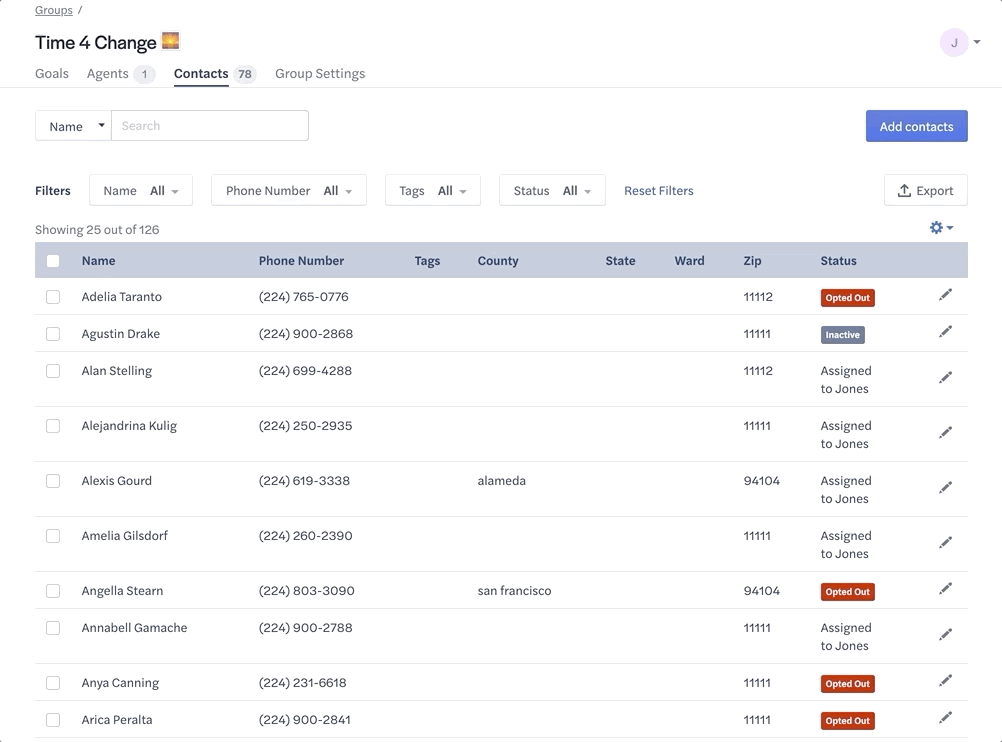 Multi-Select Edit
Once you have narrowed down your search for your Contacts through filtering or search, you can multi-select Contacts to complete the same action in bulk. This allows you to deactivate, reactivate, and opt-out your selected Contacts in the list all with one action.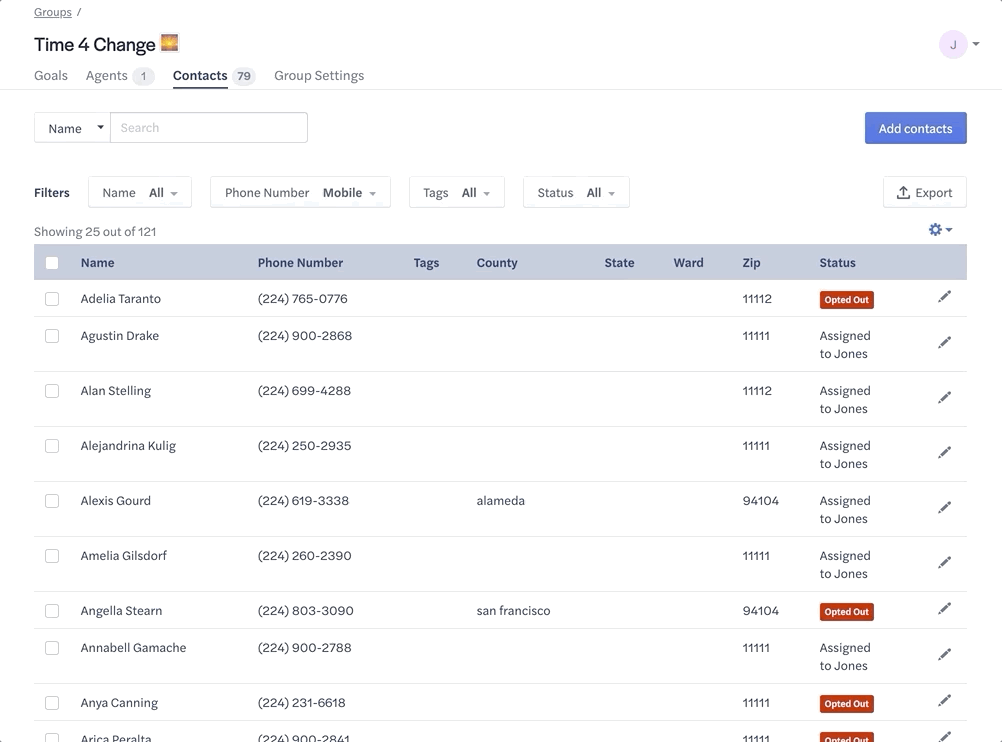 If you would like to make edits to the entire list, click the checkbox at the top of the list on the left side of "Name" to select up to to 50 Contacts to edit at once. Additionally, you can select the entire list to make the bulk action for your whole set of Contacts!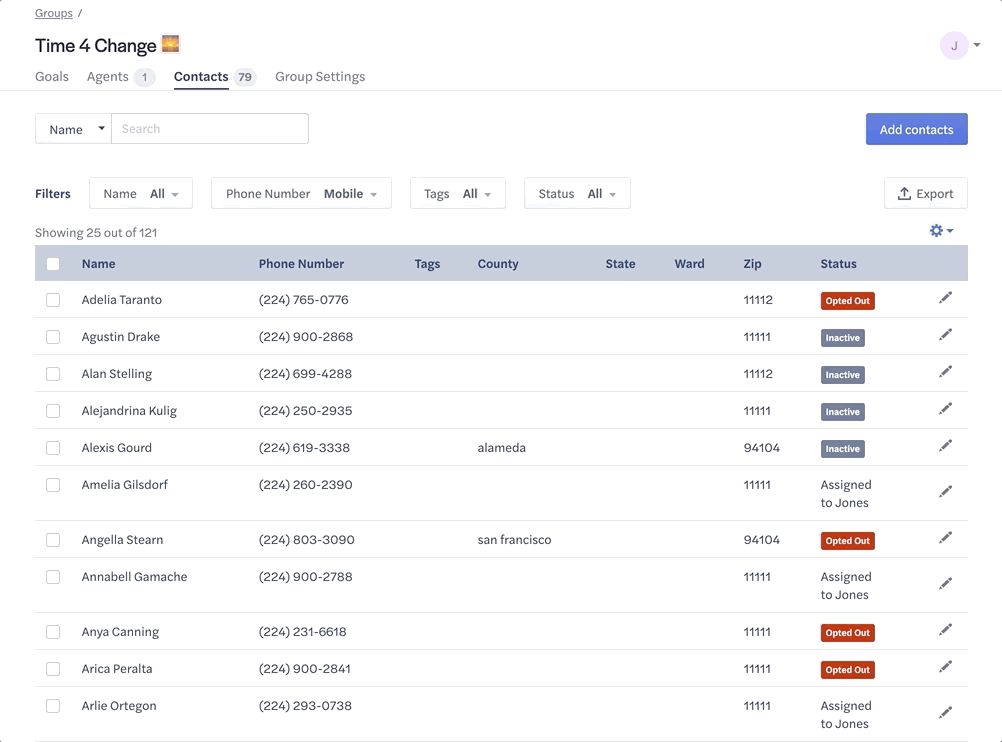 NOTE: The current bulk movement is limited to taking action on what is seen when filtered, so 50 contacts can be changed at a time unless you choose "Select All Contacts in the Group"
Once the status has been changed for your Contacts, you will see that reflected on the right hand side of the screen.
Opted Out Contacts will have a red "Opted Out" status

Inactive Contacts will have a grey "Inactive" status

Active Contacts will have the name of the Agent who is assigned to text them

Additionally, you have the freedom to choose which headers are highlighted in your Contacts tab. By clicking the gear on the right side of the screen, you can cut down on the columns featured in the list or add more columns, if necessary.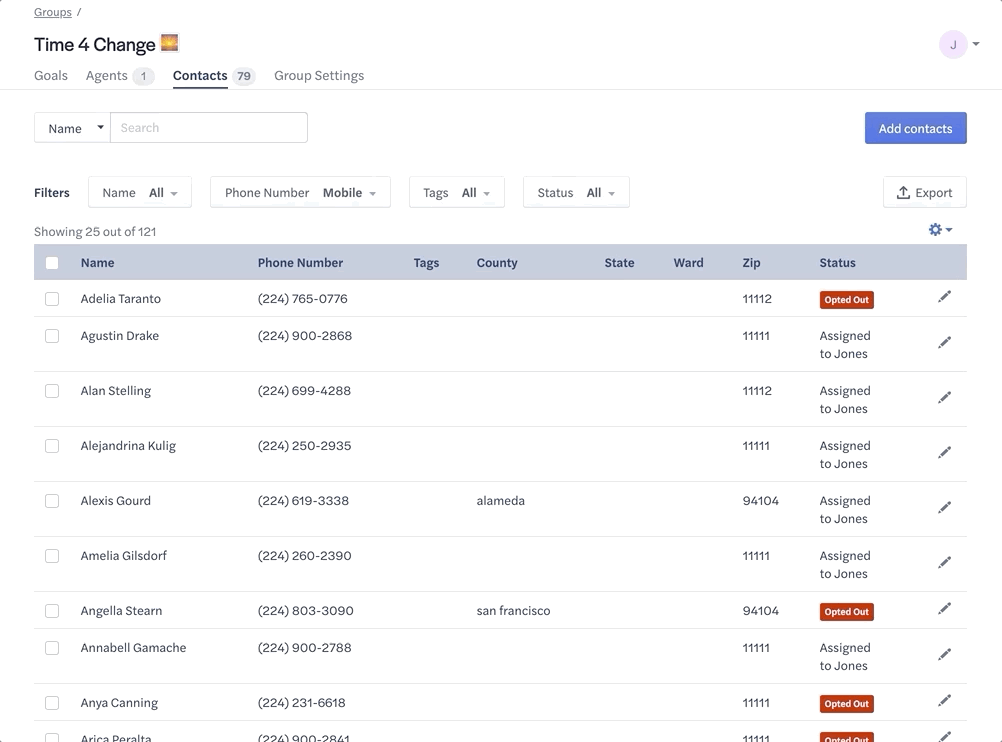 The days of editing one Contact at a time are long gone, so stop reading and start filtering!