What is an Account Admin?
Adding Account Administrators
Searching within an Account
How do I add a new organization to my account?
Duplicating and Deleting an Organization within an Account
Syncing Opt-Outs Across All Organizations
Granting outbound MMS
What is an Account Admin?
A Hustle Account Admin is a level of Hustle account ownership that carries role abilities and oversight for managing complex organizations. It's the highest level of access that exists for Hustle admins.
Accounts are seen as the parent structure of the Hustle organizational setup, and Organizations are under that structure. Groups are sub-organizational structures that allow targeting of specific segments of contacts. While not all setups require the complexity of an Account structure, it alleviates the strain on those who have a large network of Admins and Agents belonging to several linked efforts.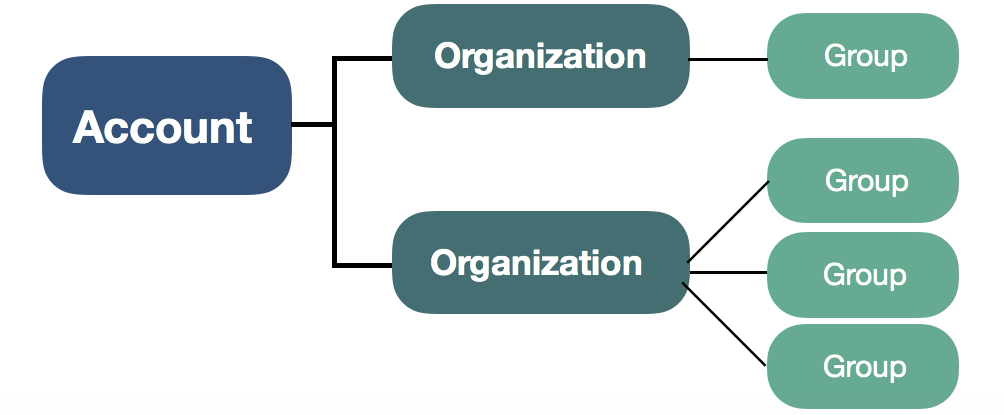 Account Admins carry special overrides in account appearance and function and are meant to be managed by those in lead positions within an organization or company.
Adding Account Administrators
Needing someone with the same level of permissions as you as an Account Administrator is commonplace in Hustle! To add an Account Administrator, head into your Account Settings and either choose from your existing members or invite a new Admin by clicking the blue button.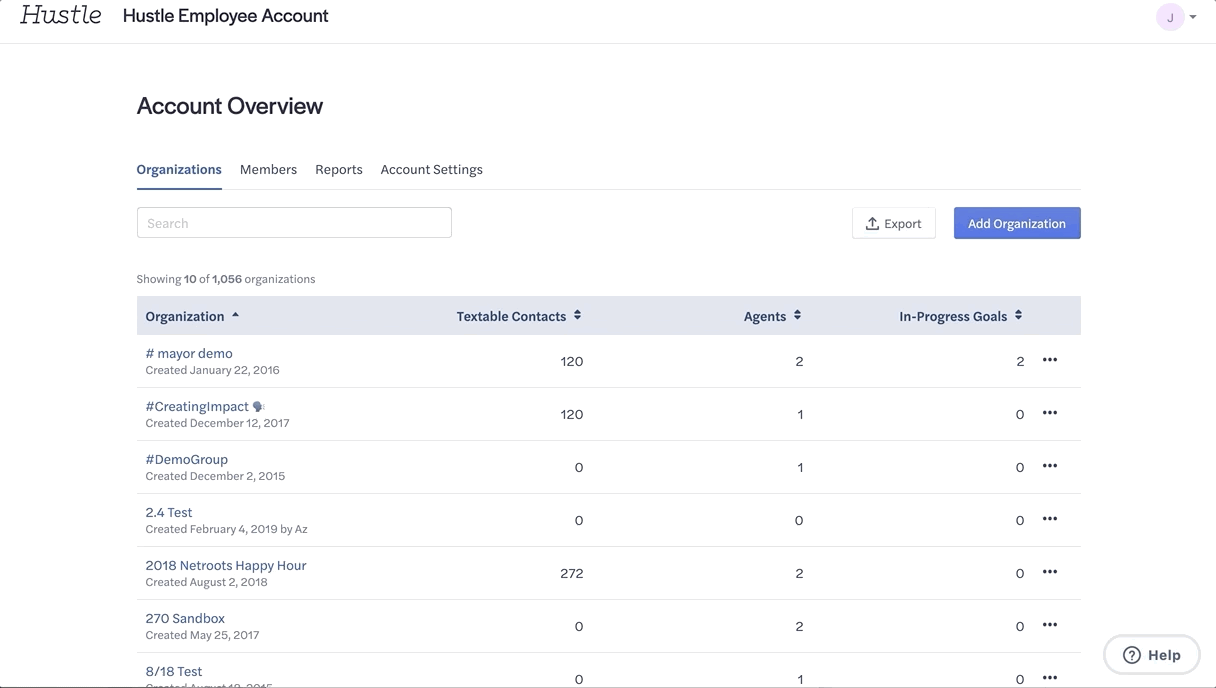 Searching within an Account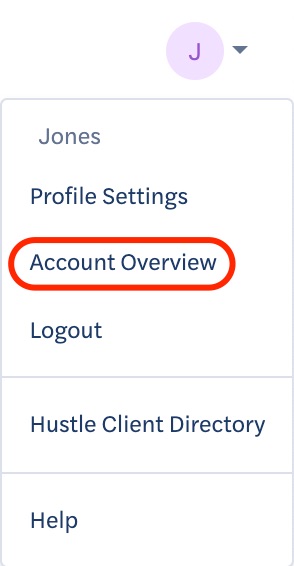 The Account Overview page can be reached by an Account Admin by clicking their name in the upper right-hand corner. This page displays all Organizations within an account. If there are more than 15 Organizations under an account, they will paginate and you'll be prompted to load more, 15 at a time.

Within the Organizations menu there is also a search bar that will narrow down matching organizations based on typed information.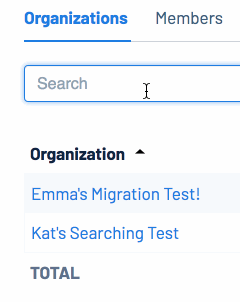 Creating a New Organization
To create an Organization to add a structure or function to an Account, Account Admins will find the 'Add Organization' button on the top right of the Admin view.

More about Org management can be found here, Adjusting Organization-Level Settings.
Duplicating and Deleting an Organization within an Account
This can be done within the Account Overview page with the listed Organizations. Simply click the ellipsis (...) and choose either Duplicate organization or Delete organization.
NOTE: This can only be done until either Agents or Contacts are added. This action cannot be reversed and you will not be able to recover any data or configurations you may have set.

When duplicating, you can create a new organization and bring over the following settings from an existing organization:
General settings
Administrators
Hours of Operation
Tags
Custom Fields
Syncing Opt-Outs Across All Organizations
At times a contact may request or have the need to be opted out for any related text contact conducted by an entire organization or company. This has been made as a global option for all accounts. If enabled, an opt out request from one Organization further opts out the same phone number for all Organizations within an Account.

Granting outbound MMS
Account-level administrators can enable outbound MMS for every organization in the Account from the Account Settings tab of the Account Overview Page

Account-level administrators can also enable outbound MMS for individual organizations from the Organizations tab of the Account Overview page.