Did you know you can track whether your contacts are following through with their commitment to call from the Request a Call goal type?
This is a setting found in the Organization level Advanced settings and can be adjusted by Org- and Account-level Admins.

Once your goal is created, your organizers can start texting. Each contact will be sent a unique tracking number that let's you see if they've clicked the number they were texted and called their Targeted Contact Phone Number!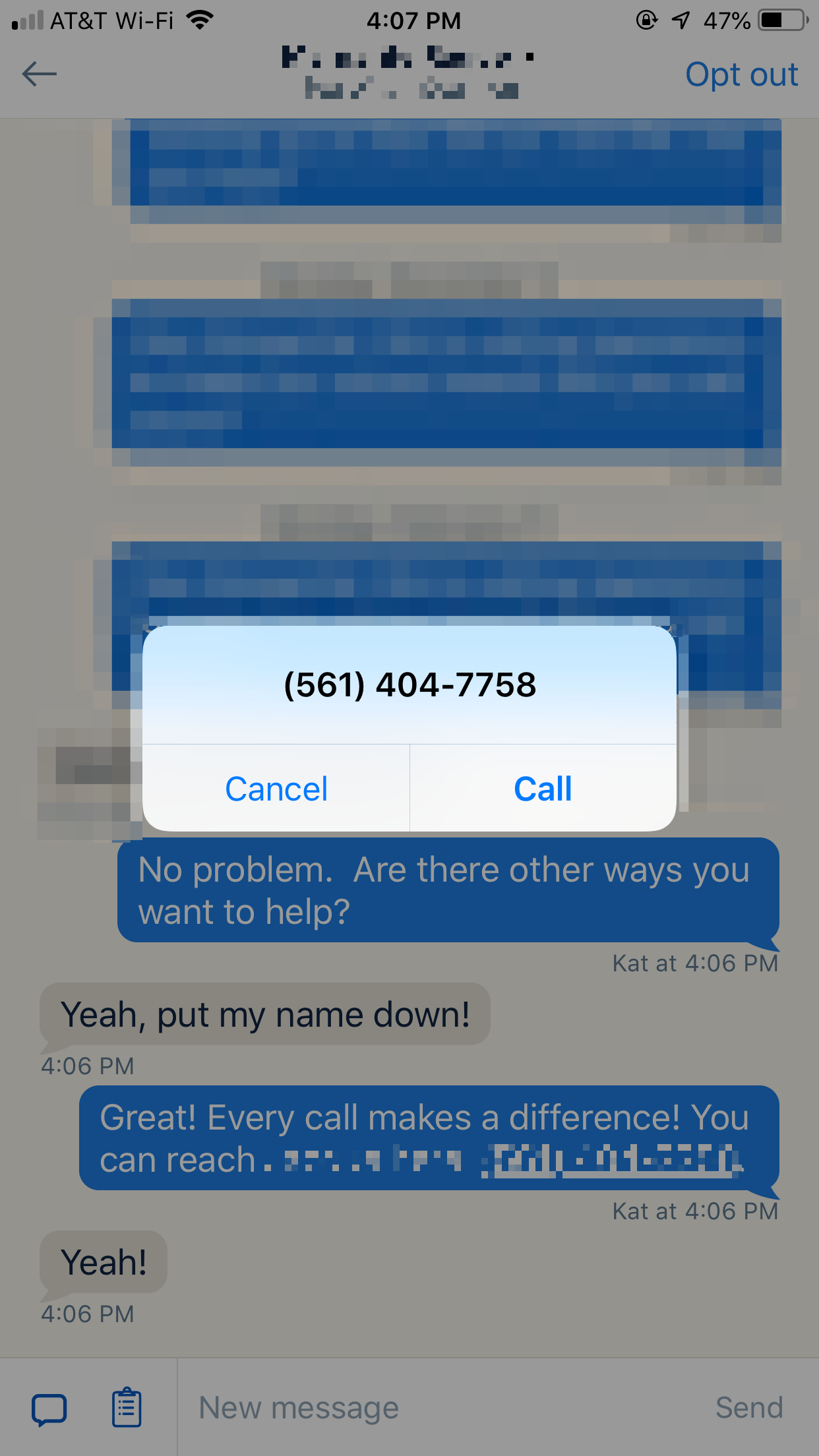 Tracking how many calls were made
On your goals page for your group you'll see how many people said they will contact, how many said they won't, and the number that were actually contacted within the goal timeframe.



Any contact that made the phone call will be removed from your reminders list, so you won't bother people who made phone calls.
NOTE: Call tracking cannot be disabled for an active Goal already in progress. Any Goals created while phone tracking is enabled will continue for the duration of the Goal. Once call tracking is disabled any new Goals created will be created without call tracking.